Reliable and easily accessible information for your farm.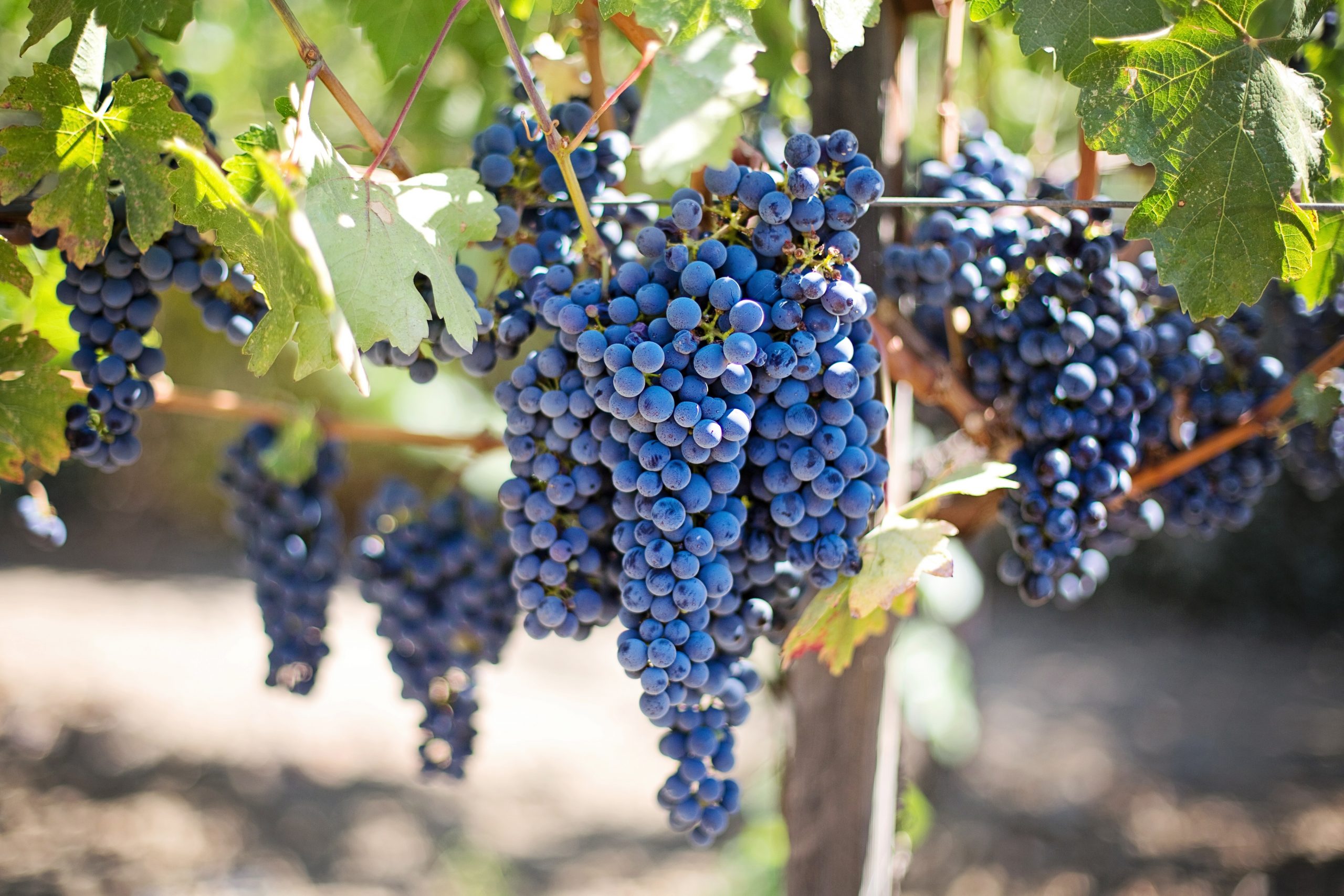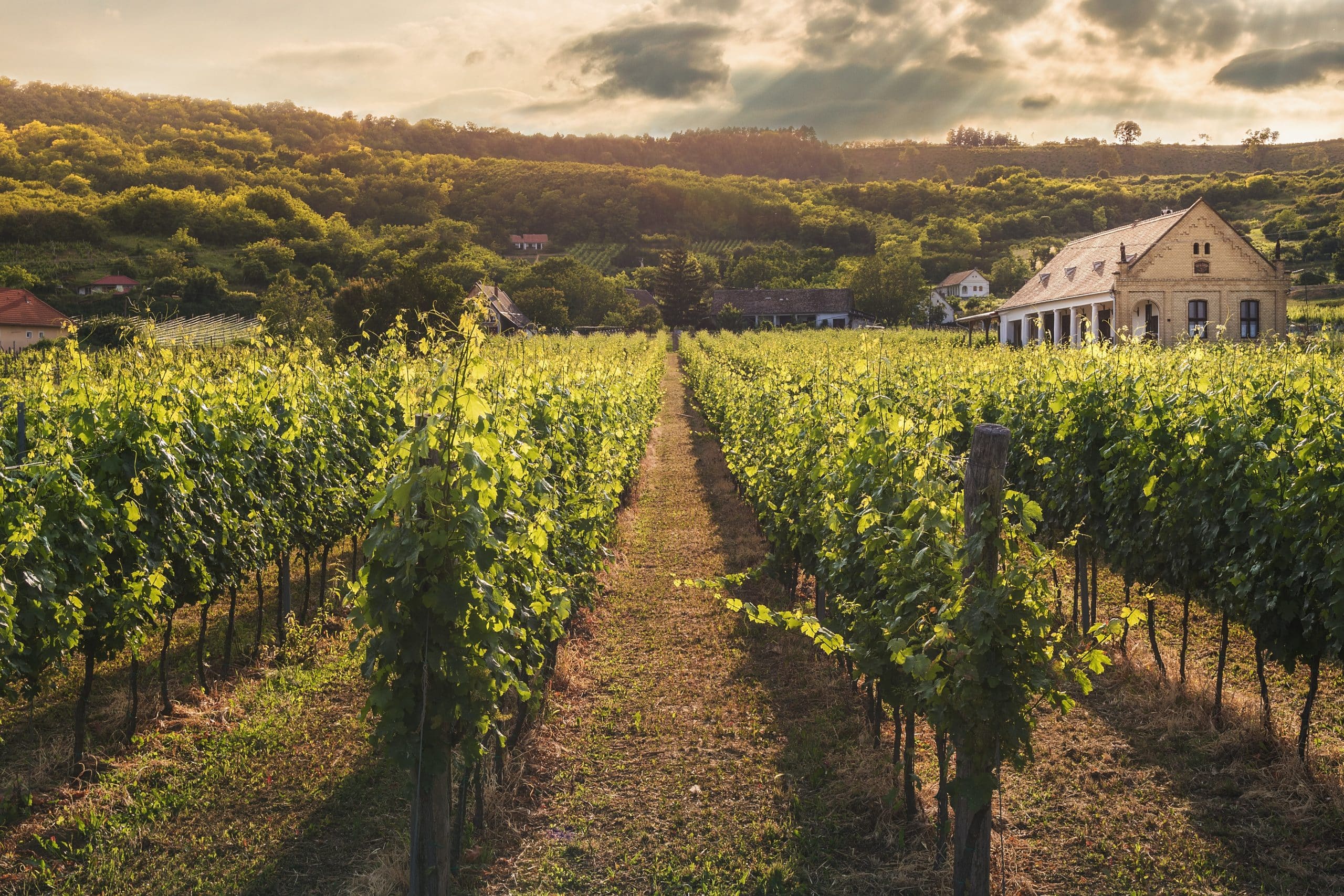 Water is critical for agricultural productivity. In South Africa, water is a scarce resource that is increasingly threatened by pollution, rising demands and wastage (e.g., through inadequate maintenance of water service infrastructure). Farmers in the Western Cape Province experience increased competition for water from other sectors, while also having to cope with changing rainfall patterns. Climate change projections for the Western Cape suggest a warming of 1.5 °C to 3 °C by around 2050. Many parts of the province will experience more hot days, fewer cold days and increased evaporation. In addition, climate models also project a reduction in winter rainfall across the province. Hence, while the need for irrigation increases, the replenishing of existing water sources (e.g., rivers, groundwater, and dams) becomes less certain.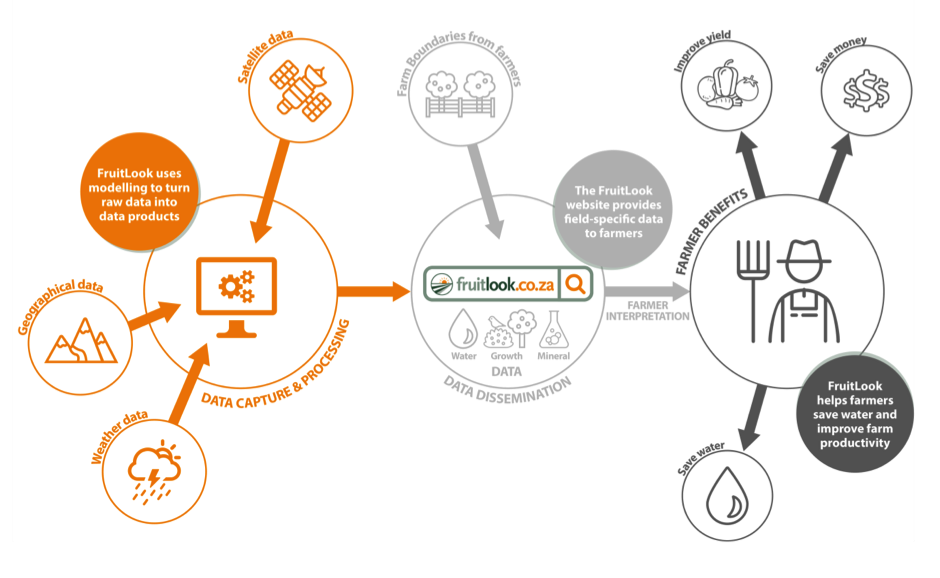 To maintain and increase their agricultural productivity now and in the future, farmers must increase their water use efficiency. Simply put, farmers need to produce 'more crop per drop'. The web based FruitLook portal is supporting that. FruitLook provides weekly, semi real-time information on crop growth, evapotranspiration deficits and crop nitrogen status for irrigation blocks in orchards and vineyards in key growing areas of the Western Cape. The quantitative and spatial information on water, vegetation, and climate assists farmers to better understand the effects of their water use. Furthermore, it facilitates crop management decisions and reduces costs by allowing farmers to save on inputs (such as water, fertilizers and electricity). Through the spatial identification of problems or unusual events, the technology can also improve the quantity and quality of yields and therefore increase profit.