At the beginning of 2022, Morocco will experience its worst drought since 2007. The lack of rain is having disastrous consequences for agriculture, as can be seen from last year's Copernicus satellite images (left) showing the agricultural areas in green and this year's (right) showing the green is almost absent.
The predictions are that as a result of climate change, rainfall in Morocco will decrease by 10-20%. Water shortage has major social consequences and hinders economic growth.
GEO-REP aims to give water and agricultural managers in Morocco access to understandable and easily accessible indicators, which provide quick and objective insight into current and future water use and water shortages. eLEAF has already provided satellite-based data for monitoring crop water consumption and mapping irrigated land to Moroccan water boards. However, the data was complicated to interpret and process for the customer. This project aims to change that by translating the open-access WaPOR data into simple geo-reports with information tailored to the user. We want to develop these reports in co-development with our local partner RESING and the customers, so that the reports match their information needs and can be used immediately. Together with RESING, we are working on viable business cases for sustainable land and water use.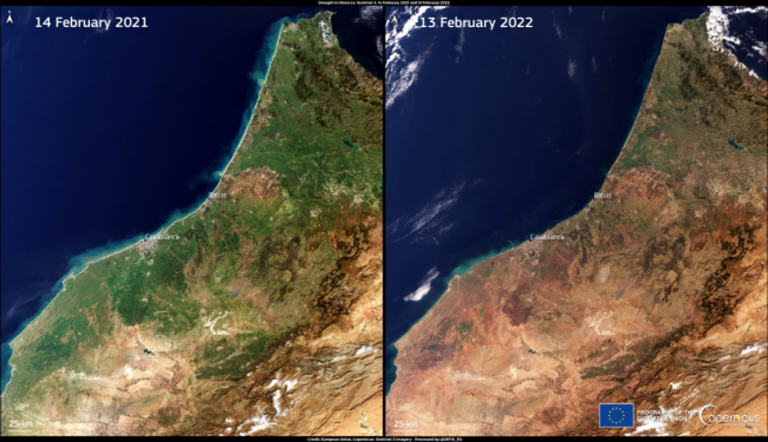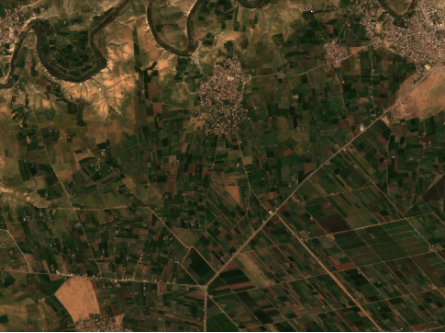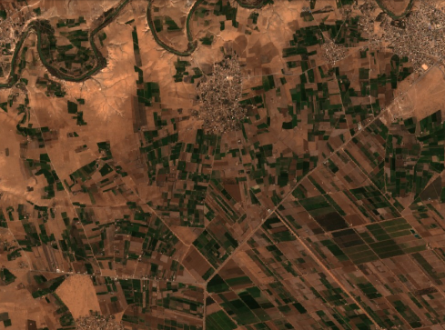 Copernicus Sentinel-2 beelden (NDSI index) van Tadla irrigation scheme in februari 2021 en 2022