Index Insurance in Uganda
A real business with the potential to serve millions. This project started in October 2021 and is set for two years.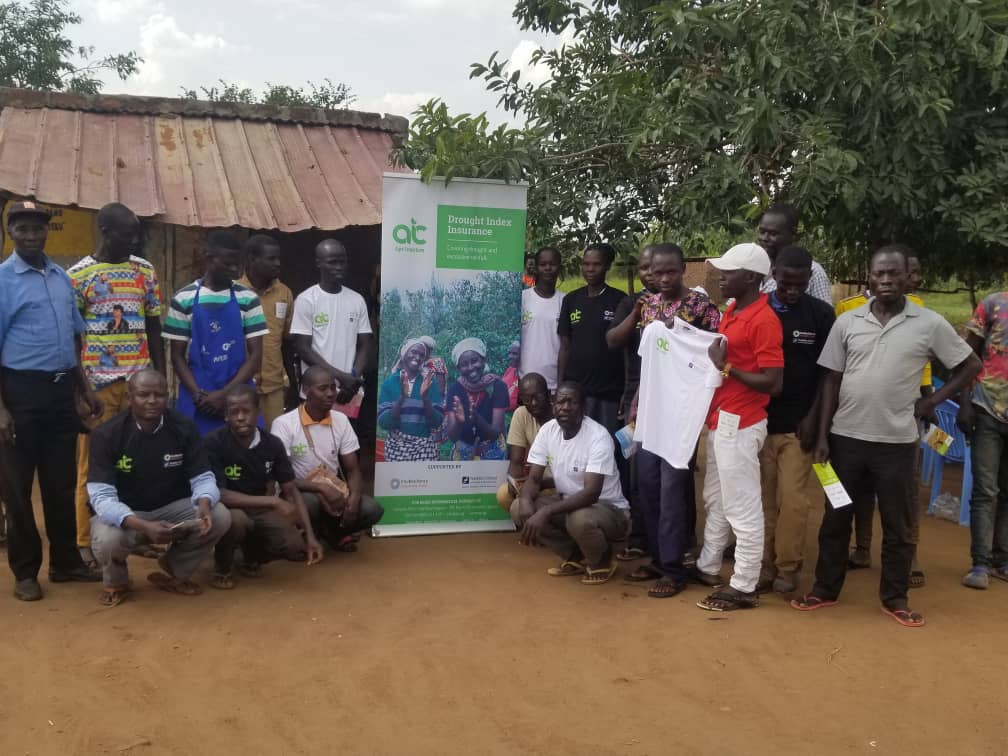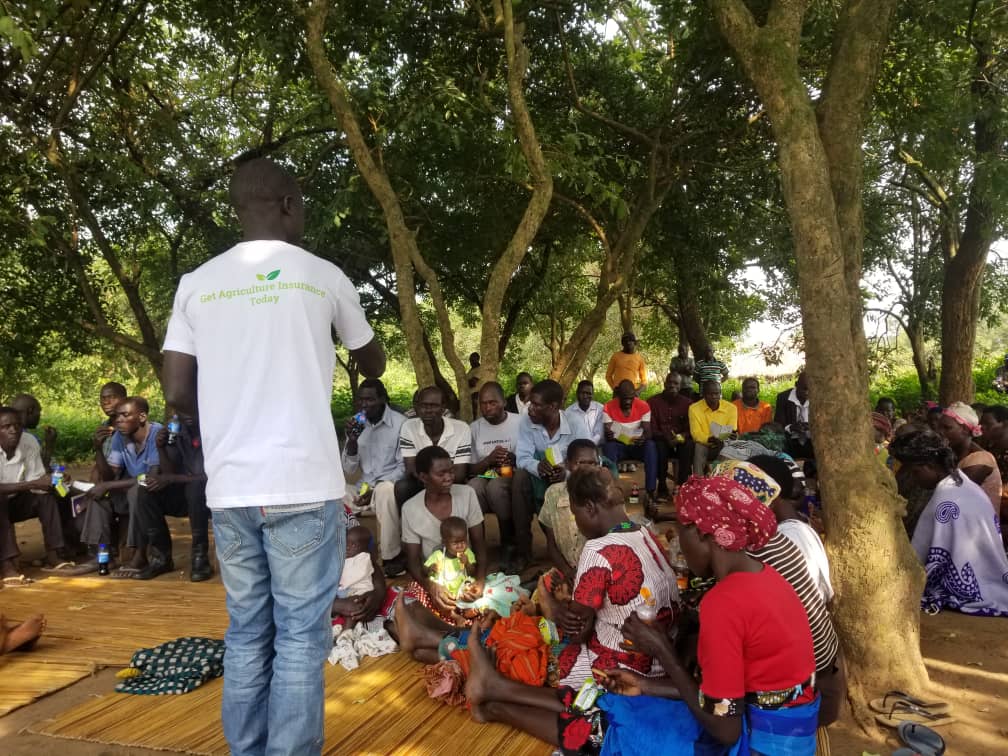 This project started in October 2021 and is set for two years.
In the project, the Government of Uganda through the Ministries of Agriculture and Finance with the Uganda Agricultural Insurance Scheme, are very important public partners. 

The overall objective of the project is:
Increase the resilience of Ugandan farmers against weather and climate-related shocks, through increased availability of affordable and innovative climate risk insurance products, and through faster upscaling of insurance uptake.
At the end of the project, we expect to have 225.000 insured farms. To achieve that, the project aims to improve access to better, demand-driven insurance products in the first place, and consequently increase the number of people protected against climate-related shocks. 
For achieving this we have three main outputs: 
1. The development and provision of a scalable, cost-efficient, and continuous service. 
2. The improvement of the farmer's risk coverage. 
3. The increase of the outreach to appropriate distributors and the identification of strategies to work together with them by bundling their services with the insurance products.
With this project, we aim to expand agricultural insurance services to the rural populations across Uganda, reducing vulnerability to climate shocks, whilst increasing access to finance inputs, and information necessary to improve agricultural outputs, revenue, and livelihoods in rural Uganda. 
For this, eLEAF is using satellite data. Not only to assess the climate risk of the different locations in Uganda, but through near real-time index monitoring of the entire country, we also provide near-real-time information on the ongoing crop season and how the conditions compare to the expected ones.
Develop new risk models and improve the current excess rainfall coverage model by developing more sophisticated, crop and, location-tailored solutions. A new risk model / index product to expand on the types of coverage will be developed. 
Whilst drought is of the main risks in terms of relevance to the sector as a whole, in specific regions and for specific crops excessive precipitation, shifting weather patterns, changing temperatures, or other climate-related factors may determine yields/productivity. We will offer a more comprehensive set of products that can provide meaningful coverage against risks to serve the market more fully and stimulate more rapid upscaling of insurance uptake.
Another step at the end of the project will be to expand the insurance portfolio up to 300.00 by the year 2025.
Until now, we developed 5 indexes. eLEAF is currently working on three new ones, regarding the necessities of our partners.
These are:
Generic drought and excess rainfall index
Arabica (coffee) drought and excess rainfall index
Robusta (coffee) drought and excess rainfall index
Maize/beans drought and excess rainfall index
Potato drought and excess rainfall index
For this project there are four partners:
Agro Insurance Consortium, legally represented by Sanlam
Agricultural Reinsurance Consultants
OKO Finance
eLEAF (Project coordinator)